How would you make an impact on the world if you could give intelligent sight to a machine?
With the advent of artificial intelligence technologies and increasing sophistication of computer vision platforms, we took to the 2020 college hackathon season to inspire developers to use technology to improve the world in which we live. The goal was simple; use computer vision to create an application for social good or sustainability.
The results were fantastic. Our tour of the 2020 college hackathon season led us to sponsor three hackathons across California: H.A.R.D. Hack at UCSD, HackSC at USC, and TreeHacks at Stanford. It was amazing to see the students' creativity materialize in projects created with our computer vision platform.
And the timing was no accident. These events coincided with the launch of our open beta platform at the end of January. Our mission to deliver the power and potential of computer vision to every developer meant that our public beta launch included several new and exciting features such as pose estimation, semantic segmentation, and NVIDIA Jetson Nano support.
The projects created using our platform were incredibly meaningful. Check out this post to learn more about a handful of the best projects all conceptualized, outlined, built, and deployed within a 48-hour time window across a variety of industries for a multitude of real-world use cases.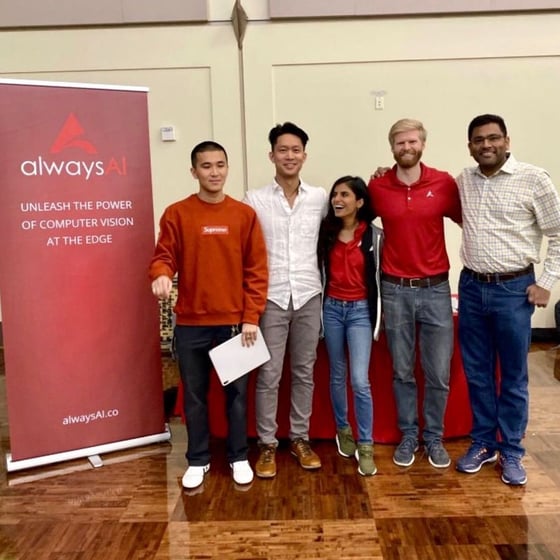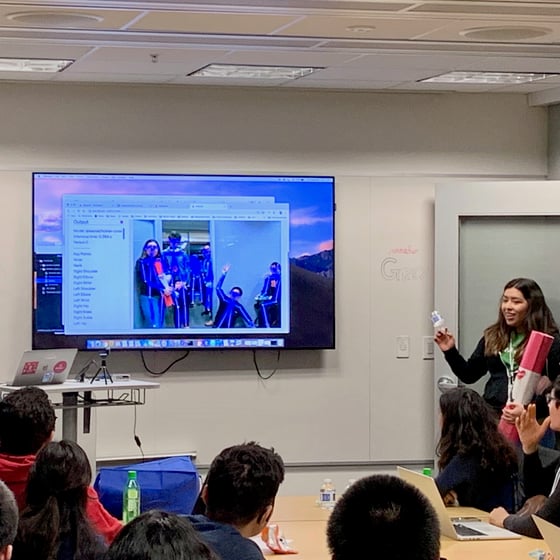 In particular, we interviewed students at HackSC who used our platform to create an array of different computer vision applications. Examples include an app that determines your progress in physical activities such as yoga as well as an app that detects open parking spaces in an attempt to solve notorious Los Angeles traffic and parking problems.
Ready to get started creating your computer vision application? .
Setting out on the goal to use computer vision to create an application for social good, the winners of our HackSC challenge created an app to detect gun threats on school campuses.
We want to thank all of the students, developers, and universities that provided an excellent environment to allow computer vision to improve the world around us. We continually heard from those developers about the ease of use of our platform, thorough documentation, and helpful team members we have on hand to provide support.
Have an idea for a computer vision application? Get started in only a few minutes.
and get started with a few of our starter applications.
Don't forget to check out our documentation, how-to tutorials, and support page all there to educate and help you on your computer vision journey.